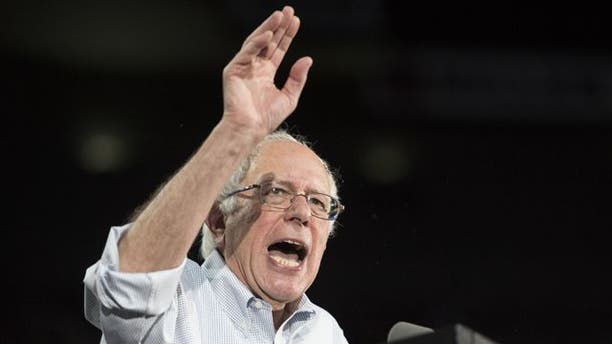 **Want FOX News First in your inbox every day? Sign up here.**
• 2016 GOP Power Index: Carly climbs on knockout debate
• Power Play: Hayes takes his five
• To be or not to be: wait, what was the question?
SANDERS TRUMPS HILLARY
Hillary Clinton is to lay out her plan today for free college at government schools. It's noteworthy that Clinton claims her plan costs exactly half – $350 billion – of what Bernie Sanders' proposal.
The posture here is that Clinton is the candidate who has the same goals as Sanders – in this case, making college a right, like primary and secondary education – but can attain them in a more responsible way. Her message to the party is that free college isn't free to taxpayers, aka voters, and support for outlandish measures will be a killer come next fall. Her call to her party base: Be reasonable, people.
In a party that is in the process of
disowning its father
and in which even socialist Sanders gets
silenced
by liberal activists, the idea that Clinton can squelch the populist uprising with some triangulation (definitely scalene in nature) is as ridiculous as the thought that
Jeb Bush
could shoo
Donald Trump
out of the GOP race with a white paper on border security.
As Glenn Reynolds observed, the inability of the political establishment – left and right (insofar as they are different) – to cope with the current political moment has become painfully obvious.
If Sanders can pack nearly 30,000 souls into a Portland, Ore. arena it's fair to say that he is doing even better than Trump into harnessing the outrage that animates voters, particularly older, white ones, who believe that America is truly at the abyss. And remember that both Trump and Sanders share the view that a conspiracy between business and politics is at the core of the problem.
It may be Portlandia, but still…
The biggest difference between the Democrats and the Republicans, or between Clinton and Bush, if you prefer, is that on the GOP side there are lots and lots and lots of viable alternatives. As Thursday's debate showed, Republicans have plenty of credible choices with reasonable electoral paths
.